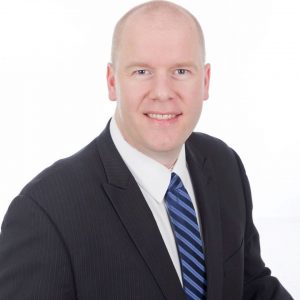 American Fiduciary Solutions LLC is a service provider founded by David M. Peterson. Mr. Peterson has over ten years of experience in the areas of trust company oversight, management, administration and operations. Previously a financial institution examiner with the South Dakota Division of Banking for five years, Mr. Peterson examined both private and public trust companies while with the South Dakota Division of Banking.
Mr. Peterson also served as compliance officer for a recognized trust company for five years. In addition to serving as compliance officer, Mr. Peterson consulted with approximately forty trust companies on a variety of compliance, regulatory, and industry best practice matters. A trusted advisor, Mr. Peterson has assisted a number of groups through the South Dakota Division of Banking application process. Mr. Peterson also has served as a trust officer for a well-respected banking institution.
Mr. Peterson attended the University of Sioux Falls and received his Bachelor of Arts degree in Business Administration. Mr. Peterson also attended Creighton University in Omaha, Nebraska, and received his Juris Doctor and Master of Science. He later attended the Cannon Financial Institute where he received his Certified Fiduciary Investment and Risk Specialist (CFIRS™) designation. Mr. Peterson also attended the University of St. Thomas in Minneapolis, Minnesota, and received his LLM in Compliance and Organizational Ethics in May 2019.
A huge sports fan, Mr. Peterson cheers on the Chicago Bears, Nebraska Cornhuskers, Boston Celtics, North Carolina Tarheels, and Tottenham Hotspur. Mr. Peterson enjoys playing tennis and serves as a board member of the Sioux Falls Tennis Association. He is supported by his lovely wife, Brenna.